I made several delicious recipes yesterday. Today my family is hosting a Seder for Passover. Looking forward to trying these: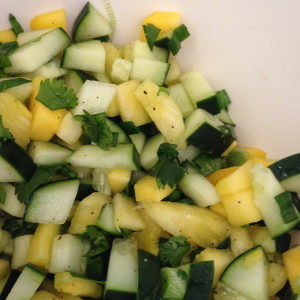 Salsa with cucumber, mango, pineapple, cilantro, green onion, lime juice, salt, pepper.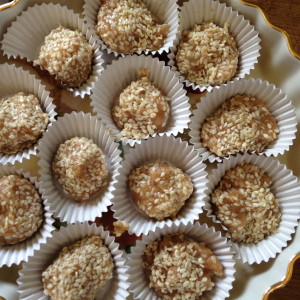 Tahini Coconut Candies with no added sugar. For a sweetener, I used sugar free Torani syrup in English Toffee.
I also made an egg bake with eggs, cilantro, and cauliflower: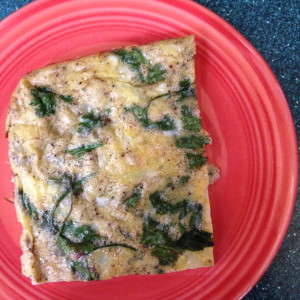 Had a slice for an afternoon snack before baking tuna with green onions and lime for dinner: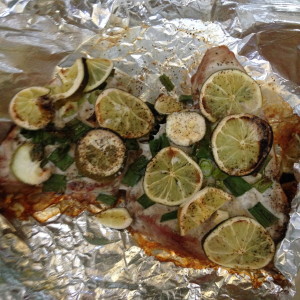 Recipes will be in the Low Carb Menu Planner app.