This fourth post will cover what and how I actually ate during the cruise. If you're just joining in, the first post in the series covers pre cruise research; the second post covers foods and tools I brought with me; and the third post covers beverages and activity.
Going into the cruise, I had some goals and guidelines. First, to do my best using basic principles of sound nutrition. Second, to not gain weight. Third, to keep my food as simple as possible. Fourth, to have an amazing adventure exploring some incredible destinations and take a lot of pix and just overall enjoy this time with my family.
The first few days I ate in the main dining room (MDR) for breakfasts and dinners.
My first evening in the MDR I informed my server of my food guidelines: steamed white meat chicken or fish and vegetables with no added butter, oil, sauce, or seasoning. A salad with lots of veggies. Fruit for dessert. For a starter, cauliflower.
One night after dinner I wandered up into the Windjammer. I really liked the salad bar. They also had a variety of fresh fruit. I spoke to the sous chef about my food requirements, and he said to come find him in the evening and he'd prepare it for me. Ever since then, for dinner I'd go to the Windjammer, find him, and put in my order for my Steamed Stuff.
Sometimes he'd prepare a lot of chicken breast for me, and I simply could not eat it all. So, I'd put the leftovers into one of my small BPA free containers. The refrigerator in my stateroom was not cold enough to keep perishable food cold. So, I'd fill my large BPA-free container (this is why I wish I had brought a small insulated cooler) with ice, put the small container inside it, and refrigerate that. Voila, lunch the next day!
Here are some pix of what I ate: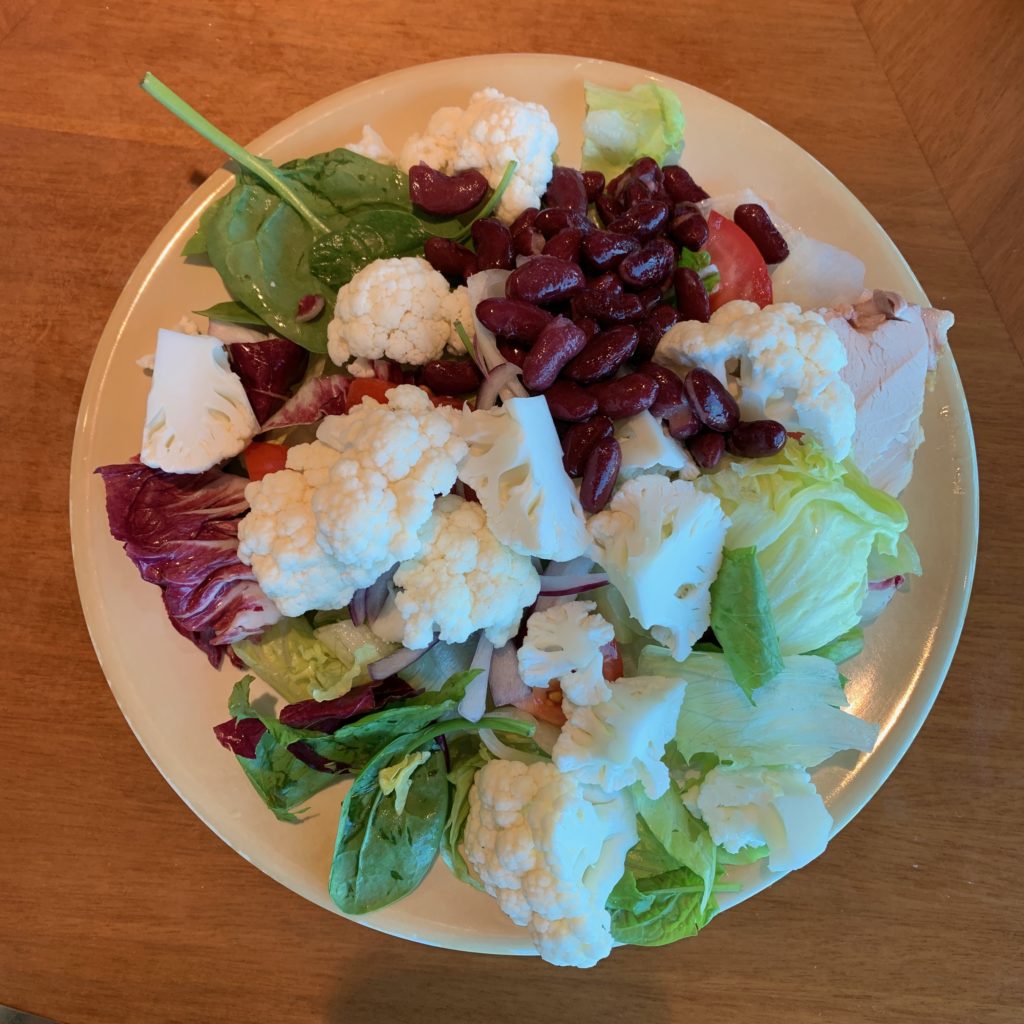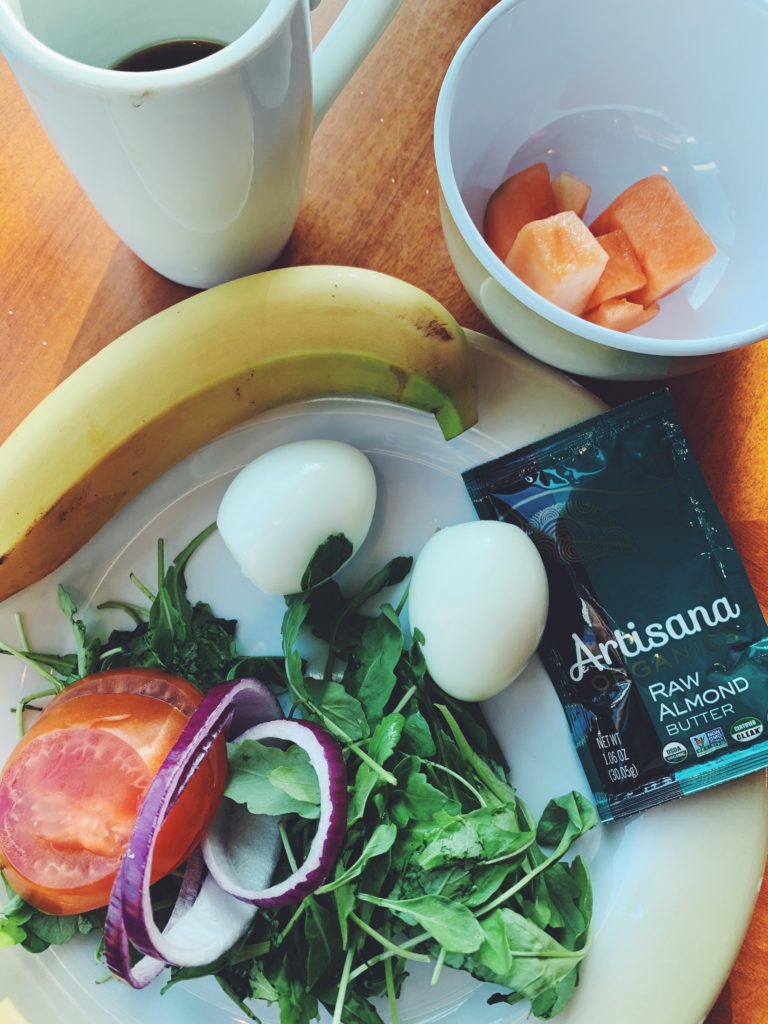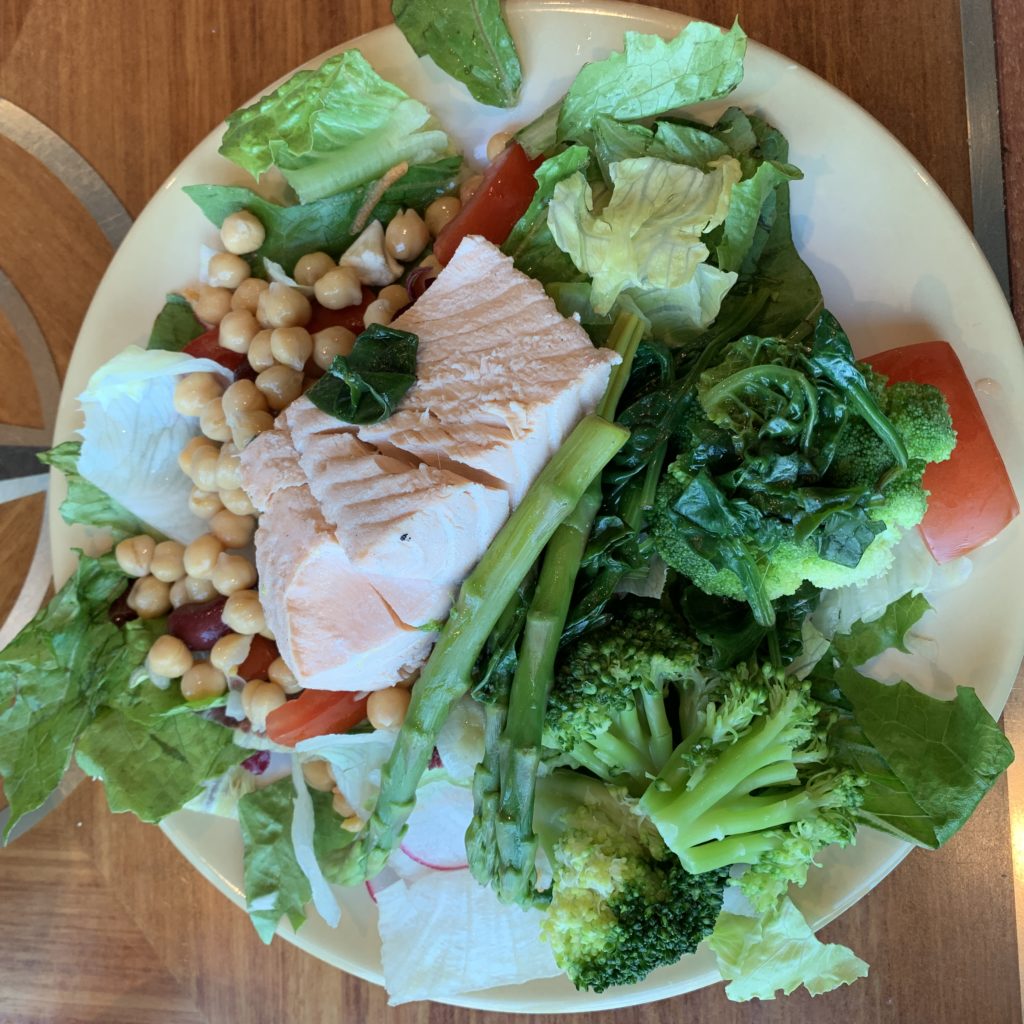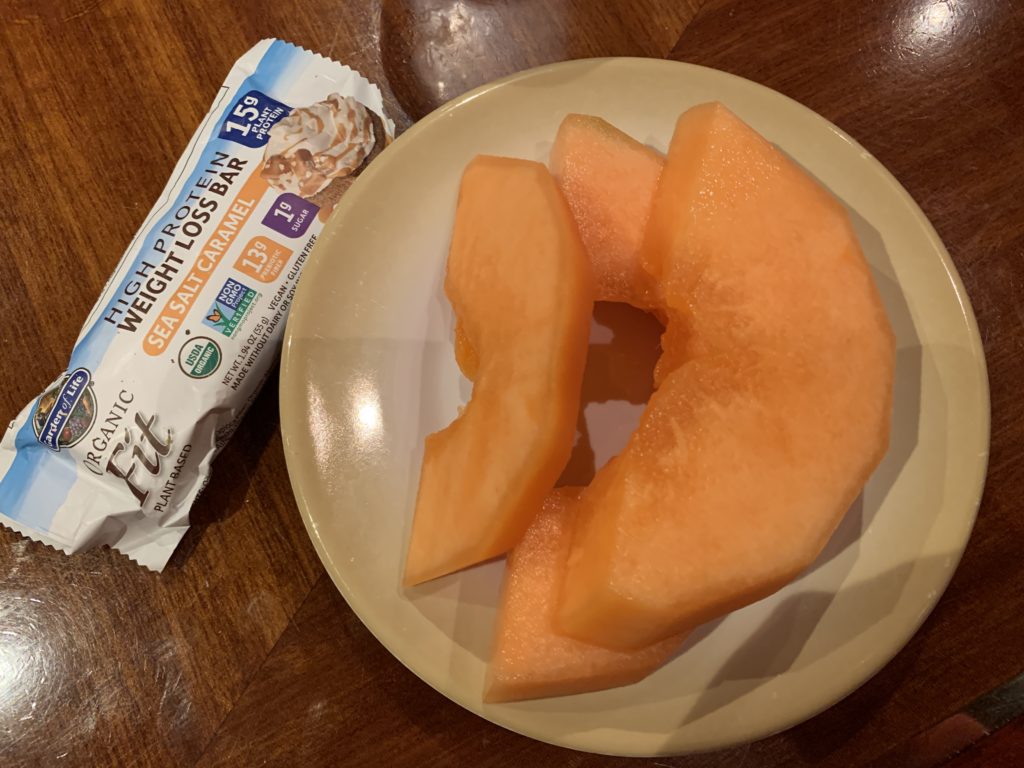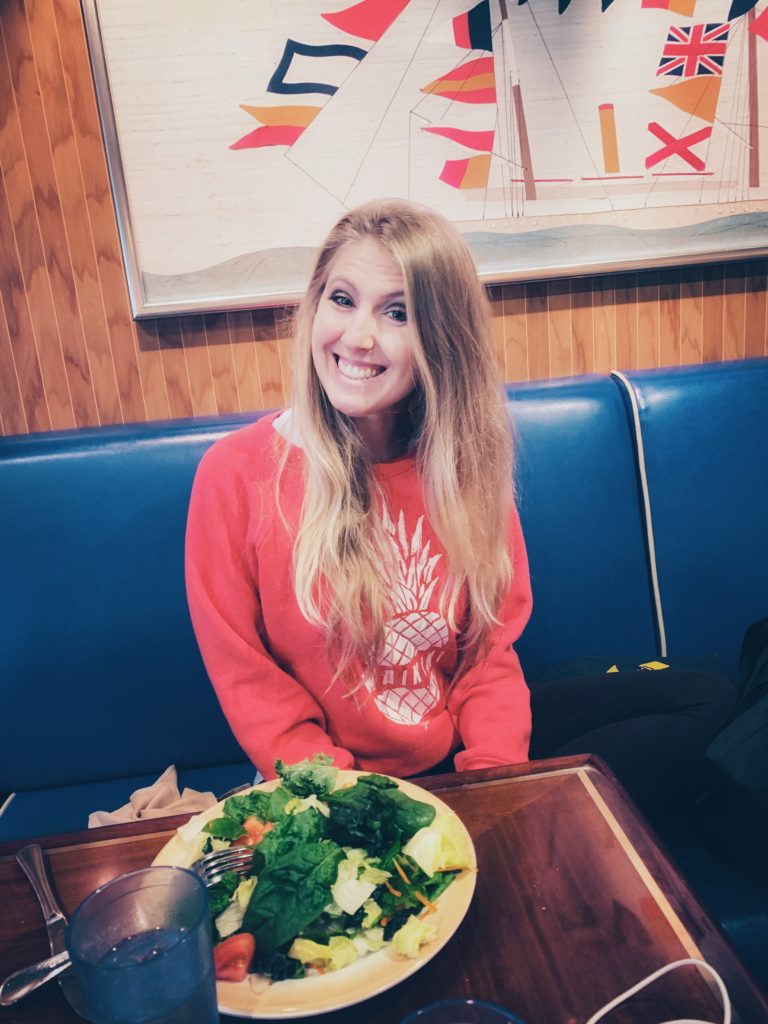 Some notes: I ate fruit pretty much every meal (breakfast, lunch, dinner). I supplemented meals with some combo of nuts/nut butter/chocolate/cheese/and bars. I tracked my Points every day (except the last day) and used Weeklies. On the last day I enjoyed a few of Royal Caribbean's sugar free chocolate chip cookies.
Here are some tips I hope are helpful for you:
Ask for what you need. Speak to your server in the MDR or find a chef/sous chef (or the manager) in the Windjammer to put in your food request. It takes effort to find and stick to healthy options on a cruise ship, but it can be done. If you are unsure about what is in a food, and you want to know what is in it, ask someone who does know.
Explore your options. The Windjammer never had berries in the morning but the MDR did; so that's where I'd get my breakfast berries. Sometimes the Windjammer didn't have beans for lunch and/or dinner, but the Park Cafe in the Solarium did so I'd get beans from there and bring them into the Windjammer. During lunch, the Windjammer had two salad bars which, upon closer inspection, had slightly different foods, so I'd visit both.
Fill up on veggies. Fresh salad veggies, steamed veggies, etc. Beans are also super filling. And fruit is a great dessert base! Note that these are zero Points. Towards the end of this cruise the veggie options started to run low, unfortunately.
Ask for what you need. So important that I'm saying it again. Eating well impacts health and wellbeing in so many ways. When I eat well I have the energy to go out and do things that are important to me, that I value, and that bring me joy, with the people I love. I'm not struggling under a fog of hunger, irritability, and sluggishness. I value my health.
I hope this series gives you some ideas, motivation, and support to stick to your healthy eating goals on your next cruise. I am a weight loss coach and if you require more personalized guidance, please reach out!