As I mentioned in my first post in this Healthy Cruise Eating Series, I recently got back from an 18 day transatlantic cruise with Royal Caribbean during which time I lost 4.2 lbs. My intention with this series is to increase your awareness of various strategies you can use to stick to your healthy eating goals on your next cruise. This post will cover some of the eating-related tools and the foods I brought with me, as I did not intend to rely 100% on Royal Caribbean food.
Non food tools I brought: measuring cups; measuring spoons; non-battery operated food scale; BPA-free ziplock bags in various sizes; BPA-free reusable food containers in 3 sizes (small, medium, large); BPA free forks & a reusable spoon.
I did not use the measuring cups or spoons at all, but they may be helpful for you to maintain awareness of portion sizes. I also did not use the plastic forks or spoon.
One tool I wish I had brought but didn't is some kind of small, insulated cooler. My stateroom did have a fridge but it was not kept cold enough to refrigerate perishable food. I will go into more detail on how I handled this situation in a later post.
I also brought my own Real Salt. Here's why: I regularly use salt; a recent study found Microplastics in 90% of table salt. Also, salts often contain anti-caking agents which I would also prefer to avoid. Some also include dextrose (sugar). Is it a requirement for you to pack your own salt? Of course not.
Here is the food I brought on the cruise: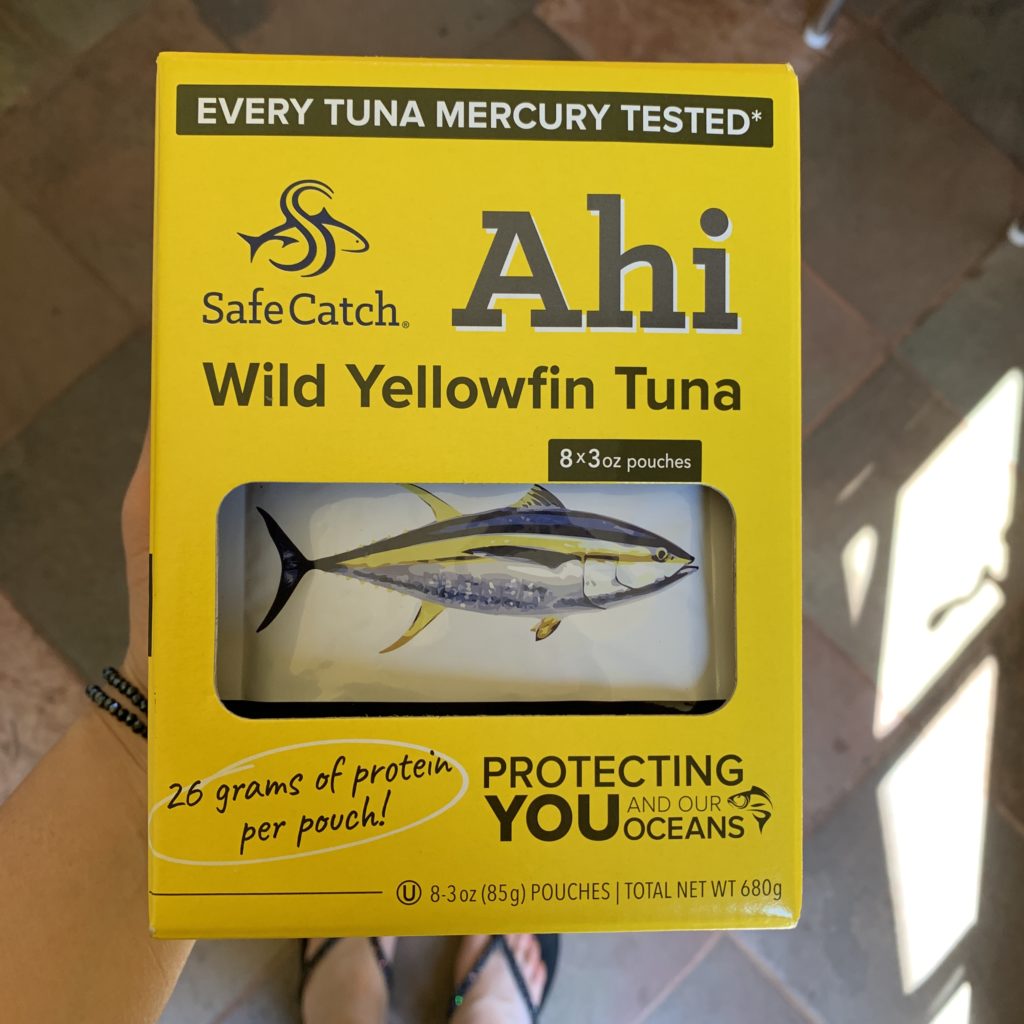 Packets of raw nut butter (5-6 Dailies)
Packets of flavored nut butter( (5 Dailies for this flavor)
Various raw/plain nuts including portioned out packets I got from Target (5-6 Dailies per oz nuts; 5 Dailies for the packets from Target)
Plant based no added sugar bars (5-6 Dailies). I brought Sea Salt Caramel, the peanut butter one, and the chocolate fudge one. All were delicious!
100% unsweetened dark chocolate(4 Dailies for 1/2 oz)
Lily's sugar free 85% dark chocolate (3 Dailies for 1/2 oz)
It takes commitment to eat food seasoned with only salt and pepper for 18 days. In the future I would bring some kind of organic seasoning, like Italian blend or a curry blend. I would also bring organic Ceylon cinnamon to add to my coffee and sprinkle on fruit.
The chocolate, nuts, and bars are all part of anti-deprivation eating. I knew I was very unlikely to eat the desserts on the ship so I needed to pack things that are treats for me. Luckily, they are relatively healthy foods. Bars in particular are not a regular part of my diet so eating them was like my main dessert.
For long days off the ship, lunch would consist of coffee at a local coffee shop, a piece of fruit, maybe a hard-boiled egg, and a bar. Since I did not eat any added oil during this cruise, nuts and chocolate were my main sources of healthy fats.
I have a couple key tips for bringing food:
Bring non perishable food, ideally in individual servings. You can use these items to supplement cruise food.
Figure out an anti-deprivation eating strategy that will work for you. Royal Caribbean did have sugar free desserts available and lots of fresh delicious fruit. They also had a wide selection of cheeses in the Windjammer.
My next post will briefly discuss beverages and activity. After that, it's on to how I actually ate while on the cruise!