This is a series covering, in detail, my strategies and approaches to eating healthy on a recent 18 day transatlantic cruise with Royal Caribbean. I ended up losing 4.2 lbs. The first post covers pre-cruise research. The second post covers foods and tools I brought with me. This post will briefly cover beverages and activity.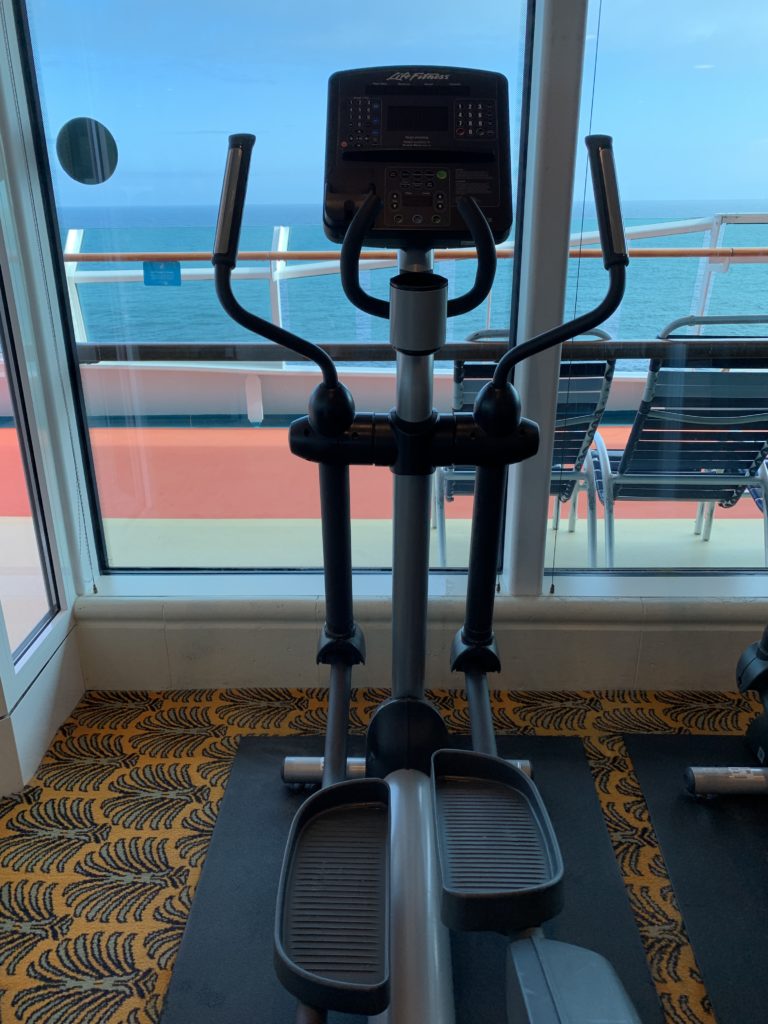 Simply being on a cruise ship is active. My stateroom was on Deck 3 Forward. I used the stairs any time I had to go to Deck 6 or lower. Simply walking to the Windjammer or the Centrum or the Theatre took close to ~10 minutes! Being in port meant walking A LOT as this was a transatlantic cruise with amazing stops and much to see! Most sea days I hit the gym for some combination of elliptical and yoga, but I wasn't super intense about it. I would say the biggest contributor to my activity was simply WALKING, either on the ship or off it, without needing to be very deliberate about it.
For beverages I simply drank water and coffee (a lot of coffee!). No alcohol for me. Herbal tea is another great choice; a variety of bagged teas were available in the Windjammer. I did bring my 40 oz Hydro Flask water bottle.