I just got back from an amazing 18 day transatlantic cruise with Royal Caribbean aboard the Serenade of the Seas! And while I could go on and on about how wonderful and beautiful that experience was, the focus of this blog post is on how to maintain a healthy lifestyle (especially if weight loss and health are your goals) while on a cruise. Eating healthy takes effort, and it is not always easy to do.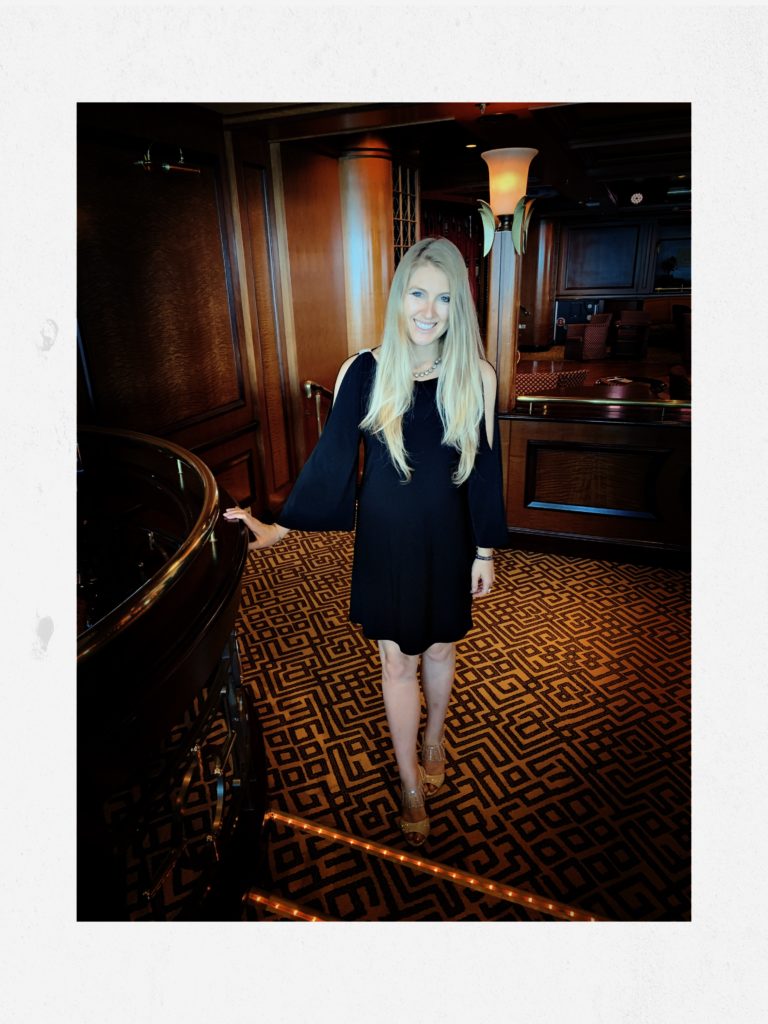 I lost 4.2 lbs even though I am not overweight. My basic way of eating is primarily a Weight Watchers approach. I am in Maintenance Mode and I track points in the app iTrackBites. I had such a wonderful experience food-wise on Royal Caribbean and would feel very comfortable cruising with them again.
I will do a whole post series about my strategies. This first post is about Pre Cruise Research.
I turned to the internet to get a sense of what to expect food-wise on this cruise. Cruise Critic is a great resource for this. Once I had a general sense of what to expect about Royal Caribbean's food, I searched the Cruise Critic message boards to get an idea of what strategies worked well for others who had healthy eating goals similar to mine.
Facebook groups are another useful research resource. I belong to a variety of Facebook groups focused on specific healthy eating approaches like Weight Watchers, Paleo, Whole30, Low Carb, Whole Food Plant Based, and even Keto. What these groups primarily have in common is an avoidance of foods with added sugar and refined carbs and a focus on mostly real, whole food. So, I simply searched a few of these groups also trying to get a sense of people's varied strategies and approaches to cruise eating.
Once I felt satisfied with my research, I got really clear on what MY eating approach would be. And then I contacted Royal Caribbean. Here is the message I sent them ~2 months before I sailed:
Hi,
I'll be cruising on [Date/Ship/Booking] and I am requesting some dietary modifications.
As much as possible, I'd like to eat foods without any added sugar, flour, milk, or gluten/wheat.
Can my dinners be prepared with the following guidelines—
Simply prepared foods without any sauces/oils, such as steamed chicken/fish, beans/peas/lentils, sweet potatoes, and lots of fresh/steamed non starchy vegetables (no cooked carrots) are preferred (no white rice or white potatoes). Can be seasoned lightly with salt, pepper, and herbs. Extra virgin olive oil on the side.
My diet also includes whole eggs and fresh fruit.
On previous cruises I have been able to view dinner menus in advance to request modifications.
Thanks and looking forward to cruising with you!
I received a response from Royal Caribbean the next day.
Here are some specific tips I hope are helpful for YOU:
Get clear about what your way of eating will be, and try to keep it simple. Keep your focus on the adventure and excitement of all the elements of your vacation that are divorced from food (I'll probably do a post about mindset so stay tuned!).
Research the food options available on your cruise line and reach out to the cruise line if you have questions. I also contacted Royal Caribbean to ask if their coffee is brewed from grounds or made from an instant powder. Answer: it's prepared from grounds.
Research to see what strategies actually worked for other people who follow your way of eating.
In my next post I'll discuss some of the foods and tools I brought on board with me. I did not intend to rely 100% on Royal Caribbean food. Stayed tuned!
This post covers some basic info on activity and beverages.